In Good Hands
Vanda Fleury
Canada, 2021, 5 min.
In English.
This film is family friendly.
A Métis mother's expression of birth sovereignty that contributes to dismantling Canada's colonial narratives that devalue kinship connections and ignore women's life experiences. Weaving together intimate experiences of motherhood, she draws from ancestral knowledge about Indigenous identity and midwifery to punctuate her storywork. In Good Hands is part of the Storylines series, an evolving body of film and photovoice projects.
Category: Short.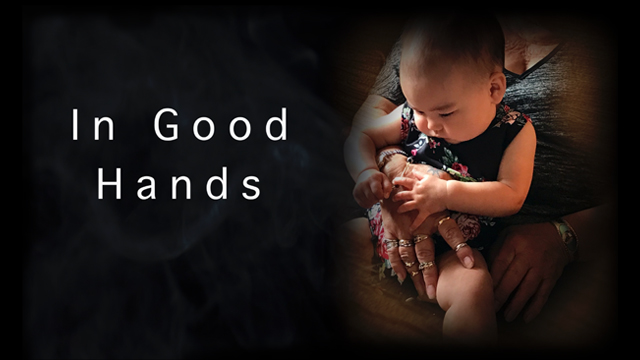 More in Short
Mohsen Salehifard
Iran, 2022, 9 min.

The sculptor struggles a lot every day to create a new sculpture and the sculpture that loses its freedom when it takes shape... more ›

Jose Luis Ordonez
Spain, 2021, 9 min.

This is the story of how a Story might be so powerful it could defeat the Devil. So, are you ready?... more ›

Daniel Guillen
Mexico, 2020, 12 min.

Natalia lives her days between plants and newspapers. The loneliness that has accompanied her for so many years begins to confuse her, passing between real and... more ›