Our America
Dean Winkler
Donald Butler
United States, 2022, 4 min.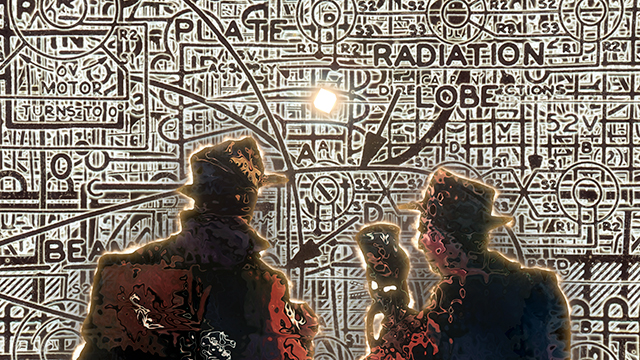 Our America is a short-form, non-narrative meditation on American 20th century industrial promises gone awry. The film explores the dreams of World War II America through imagery based on 1943 teacher aid posters called Our America which were distributed to schools throughout the U.S. From the vantage point of nearly a century later, the film examines how the innocent, celebratory intent of American ingenuity has led us on a path of unintended consequences.
Director's Statement
Our America follows 140 Characters (2017), a short non-narrative film about the unfulfilled promises of the internet. It was created purely as a non-profit, artistic endeavor with no external funding and no consideration of commercial potential. As with our previous work, the abstract non-narrative imagery allows viewers to derive their own meaning as they travel through the flow of images. We encourage repeated viewing with an open mind free of preconceived ideas or expectations.
Category: Experimental.
More in Experimental
Natalie MacMahon
Germany, 2021, 7 min.

When two strangers feel isolated in the big city, they soon realise that their imagination is able to bring them anywhere they would like to go, despite all... more ›

Angharad Gladding
New Zealand, 2020, 6 min.

Full of excited anticipation, a poet plans to go to a book party. Then along comes depression. A film about yearning simply to be able to clean your teeth and... more ›