Requiem for a Spoken Word
Jim Hall
United States, 2021, 3 min.
In English with English subtitles.
This film is family friendly.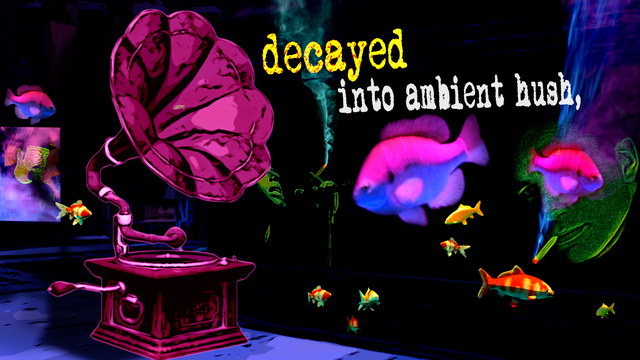 This experimental Film Poem conjures a cortege for a spoken word. Requiem honors the passing of a single word from the spoken word performance of a poet on stage, to the audience. A fleeting existence suspended in air, ending in death, or does the word find new life and meaning in memory?
Director's Statement
Jack Kerouac would have been 100 years old this year. He inspired many to answer the call of the pulsating thrum of a Black Ribbon Highway, finally finding themselves...On the Road. Acclaimed Poet Marc Zegans wrote the poem: Requeim for a Spoken Word. Zegan's provided the most elegant road map to follow the trip all spoken performance words must travel.
Category: Experimental.
More in Experimental
Angharad Gladding
New Zealand, 2020, 6 min.

Full of excited anticipation, a poet plans to go to a book party. Then along comes depression. A film about yearning simply to be able to clean your teeth and... more ›

Natalie MacMahon
Germany, 2021, 7 min.

When two strangers feel isolated in the big city, they soon realise that their imagination is able to bring them anywhere they would like to go, despite all... more ›

Sonali Gulati
United States, 2021, 2 min.

A lingering haiku poem of migration, separation, dislocation, and exile... more ›