Canyon Del Muerto
Coerte Voorhees
United States, 2022, 111 min.
In English with English subtitles.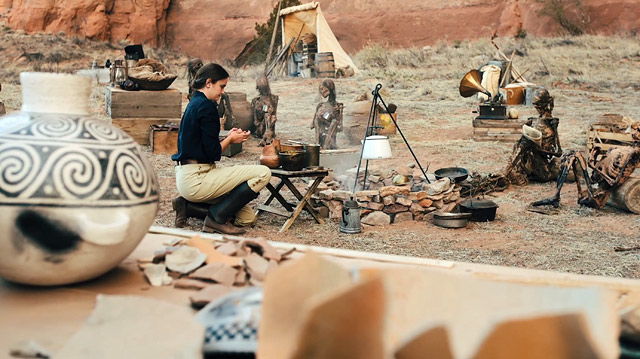 Canyon Del Muerto is the tragic true story of Ann Axtell Morris, one of America's first female archaeologists, who worked with the Navajo in Canyon De Chelly in the 1920s to uncover North America's earliest civilization - the Anasazi Basketmakers.
Director's Statement
As a teenager volunteering at the University of Colorado Museum of Natural History in Boulder I was captivated by an old photograph of Ann and Earl Morris traveling in a Model T Ford outfitted with archaeological equipment making its way through Canyon De Chelly, Arizona. I knew then that one day I would tell their incredible story and with the support of the Navajo Nation, National Park Service, and my amazing fellow producers and production team, this story was brought to life. We are honored to share this film, which through Morris' story reveals the sacred history of the Navajo people and the legacy of North America's earliest civilization, the Anasazi.
Category: Feature.
Themes: Women, Biography, Native American.
More in Feature
Maryam Zahirimehr
Iran, 2022, 96 min.

Mahi a 12-yr girl feels strange emotional and physical changes as she enters puberty and gets involved in an innocent love triangle. Her mom's deliberate... more ›

Hugo Santa Cruz
2021, 67 min.

Helena is a young German actress who struggles to get noticed in the London acting scene. Her luck takes a turn when she receives a casting call for a... more ›