Dealing With Dad
Tom Huang
United States, 2022, 106 min.
In English.
Includes adult language.
Margaret Chang reluctantly returns to her hometown along with her hapless brothers to deal with the sudden depression of their complete-jerk father, whom everyone happens to hate. In fact, he's more pleasant being depressed, so the siblings struggle with whether it's worth struggling to get him better or just leave things be. In the meantime, their forced time together allows them to reconnect as a family, reminisce about the bad times with Dad and maybe even help each other out in the process.
Director's Statement
Years ago, I came home from college to find my usually active and overbearing father spending his time sitting in his recliner, listless and watching daytime talk TV. I asked my mom what was wrong with him, and she said "oh, he's just a little sad, he just needs walk around more, he'll be okay," to which I responded, "Mom, he's watching "The View"! That's not natural!" And thus began an eight-year ordeal of trying to figure out how to get my dad out of depression. This is a version of my sometime dramatic, sometimes absurd experiences.
Category: Dramedy.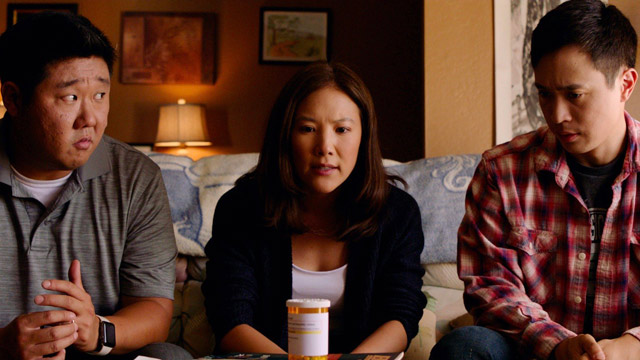 More in Dramedy
Laura Lehmus
Germany, 2021, 90 min.

Frida unexpectedly falls pregnant and Felix, the father of her child, breaks up with her to re-unite with his ex. Although some serious health problems caused... more ›