Return to Their Origin
Hsin-Rou Shiau
2022, 5 min.

This film is family friendly.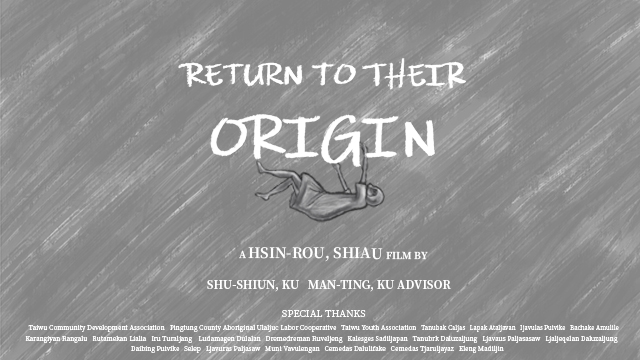 This is an animation based on Taiwan's aboriginal Paiwan culture. The story begins with a patient lying in bed, feeling helpless, and struggling with the fear of dying. However, the ancestral spirit and guardian of the tribe, Baibu, who assumes the form of a snake, quietly watches over the protagonist giving them the power to continue looking forward. The story contains the core themes of "death" and "going home" and presents two emotional perspectives. Confronted with the inevitability that life eventually ends, regardless of where an individual may be, they can return to and draw strength from their origins. Thinking of one's family provides comfort and support coping with fear and facing the unknown.
Director's Statement
This animated short film is my first creation. The story is set in the indigenous tribe called Ulaljuc in Pingtung County, Taiwan. Ulaljuc is a Paiwan tribe that was relocated and reconstructed due to a destructive disaster by Typhoon Morakot. Last summer, I went to their previous home with my school and lived with our tribe friends to explore their specific life. We interviewed local elders and understood their unique culture, which is the basis of this creation. I hope to connect their life of the new era with the declining culture of the old era through this animation.
More in Short
Mohsen Salehifard
Iran, 2022, 9 min.

The sculptor struggles a lot every day to create a new sculpture and the sculpture that loses its freedom when it takes shape... more ›

Vanda Fleury
Canada, 2021, 5 min.

A Métis mother's expression of birth sovereignty that contributes to dismantling Canada's colonial narratives that devalue kinship... more ›

Nick Dugan
United States, 2022, 21 min.

Hank, an alcoholic shackled to the ostensibly unbreakable chains of his own guilt and shame, stumbles into the isolated expanse of a neglected desert community... more ›