FTM
Adam Horsky
Adam Coleson Horsky
United States, 2021, 4 min.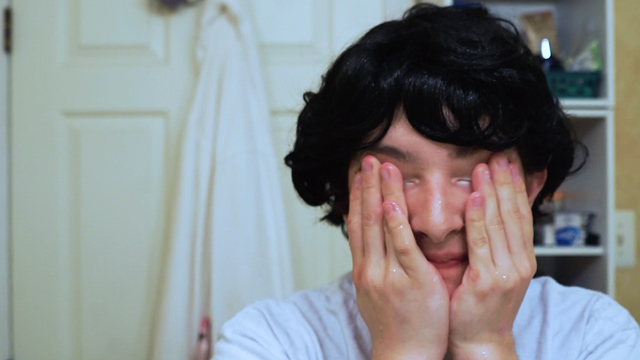 A young teen realizes their disdain towards their identity and decides its time for a much needed change.
Director's Statement
This is a short film about being transgender, a very vulnerable topic for me. I tried to capture some feelings and emotions I felt during my own transition, particularly about my own appearance. For a lot of trans people, hair is a huge part of our identity, and often can be a major change in transition. I wanted to take that idea and condense it into something that people could easily understand. I shot this in one take as I only had one wig. I am happy with how it turned out, and hope you enjoy it!
Category: IndieYouth.
More in IndieYouth
Andreas Dürr
Germany, 2022, 7 min.

Hunted by men unable to see reality, the main character wanders through the maze of a dystopian city... more ›

Drew Mette
United States, 2021, 7 min.

A lost cowboy wanders through the desert trying to find his way out, however, he is faced with adversity at every step... more ›