Silent Beauty
Jasmín Mara López
United States, 2022, 88 min.
In English, Spanish with English, Spanish subtitles.
Includes sexual content.
When director Jasmin Mara López sees a photo of her niece with her grandfather, she is flooded by painful memories of her own childhood sexual abuse at his hands—and the following 24 years of her silence. In this cinematically striking and poetic documentary, López bravely films her story as a willful act to accept difficult truths while finding beauty in the process of healing. As she defies the cultural silence that pervades her family and confronts her abusive grandfather, who is a Baptist minister, a world of generational abuse unfolds, and she quickly discovers she is not alone. Through archival family footage and intimate moments with her family, López has created a film about confronting painful truths and the beauty one can feel when they reach the other side of grief.
Director's Statement
In 2019, I was invited to speak at the Third Coast Conference for audio producers. The focus of my talk was to share more about my journey into filmmaking while maintaining roots in radio. After sharing Silent Beauty, a line of people waited to ask me questions. Three of them were survivors of child sexual abuse. One of them was Sophia. Sophia introduced herself as a survivor, something she had never said out loud. She wanted to know more about my recovery so we kept in touch, and I offered any advice or resources I could. Two years later, I received the following message from Sophia: "I am really proud of myself. Before meeting you, and starting therapy and even telling my sister, I feel like my trauma was controlling me, forcing me to relive my experience in secrecy and shame. At times, I definitely still feel vulnerable, but I feel stronger and more in control of my trauma, knowing that I am in charge of how I define it, not how it defines me." I was also an adult the first time I told my family that I had been sexually abused by my grandfather. I did so because I didn't want anyone else to experience what I had. I learned a lot about my family and myself that year--who would remain in my life, and who would go. As difficult as it all was, I stood strong and eventually decided to make a film for other survivors. I drew inspiration from films like Cecilia Aldarondo's use of texture and process in Memories of a Penitent Heart; Rita Piffer's poetic approach in Ghost Syndrome; Azadeh Navai's use of light and simple potent imagery in Remembering the Pentagons; and Tatiana Huezo's ability to create beauty out of pain in The Tiniest Place. Healing justice has always been at the core of my work and Silent Beauty. My grandmothers have always lived in my artistic practices. They bring a gentleness, a poeticism, and a curiosity far greater than they were ever allowed to pursue because they were women. I'm proud to share our voices, our songs, our joys, and the strength of the women in my family in Silent Beauty. All the beauty that is a part of me. My grandfather filmed the majority of the archival footage, depicting the perfect, happy family life. I use that film archive to tell our truth. Silent Beauty is representative of a survivor's experience: the reclaiming of a story. I never would have predicted that exactly eight years after disclosing to my family, we would sit in a theater to watch my first film, our story.
Category: Documentary.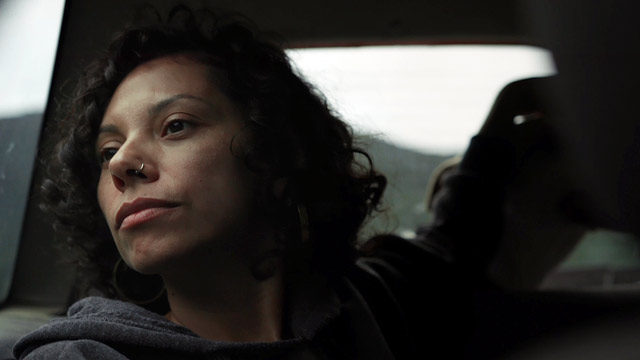 More in Documentary
Isaac Dudley
United States, 2022, 11.5 min.

An optimistic conservationist teams up with a jaded record holder to tell the story of the Verde River in Arizona, one of the state's last free flowing rivers... more ›

Ahsen Nadeem
Ireland, 2022, 97 min.

After decades of living a secret life, a filmmaker travels to a strict Japanese monastery in search of guidance but the only monk who will help him prefers ice... more ›

Luis Reyes
United States, 2022, 62 min.

Groundbreaking Mexican-American character actor Pepe Serna finally takes the spotlight in Luis Reyes' joyous ode to Serna's life and the... more ›