Crows Are White
Ahsen Nadeem
Ireland, 2022, 97 min.
In English and Japanese with English subtitles.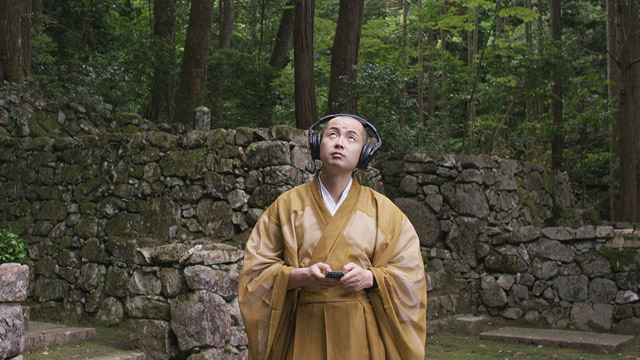 After decades of living a secret life, a filmmaker travels to a strict Japanese monastery in search of guidance but the only monk who will help him prefers ice cream and heavy metal over meditation. Crows are White is an exploration of truth, faith and love, from the top of a mountain to the bottom of a sundae.
Category: Documentary.
More in Documentary
Bridget Murnane
United States, 2022, 98 min.

Bella is about the life, influence and impact of California-based artist and activist Bella Lewitzky. Described as "...one of the greatest American... more ›

Victoria Bruce
United States, 2022, 91 min.

Las Abogadas follows a group of immigration attorneys over a multi-year odyssey as the U.S. government under President Trump upends every law meant to... more ›

Sandy Cummings
United States, 2023, 78 min.

Space, Hope and Charity is the deeply personal story of Charity Woodrum, a University of Arizona PhD candidate who overcame childhood poverty and... more ›