Inbetween
Eli Press-Reynolds
United States, 2022, 8 min.
In English.
This film is family friendly.
Julian is a transgender teenager who is struggling to find where he fits in amongst his cis peers on the social spectrum of male and female. After he begins attending a trans support group , he starts to learn that he doesn't need to fit in to find people who will like and understand him.
Director's Statement
Eli is a seventeen-year-old student filmmaker from Los Angeles, where he attends LACHSA.
Category: IndieYouth.
Themes: Identity.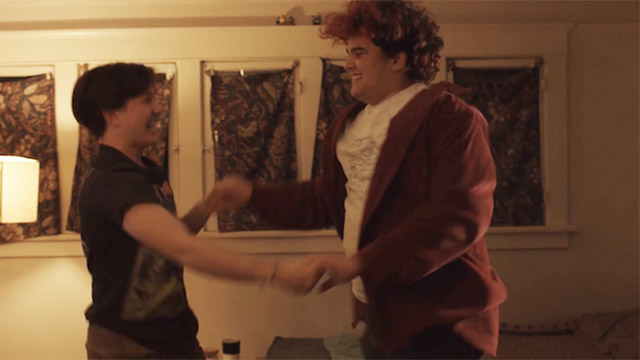 More in IndieYouth
Laila Yasmin Laljee
United Kingdom, 2022, 5 min.

Laila Yasmin Laljee, a school girl from Manchester embarks on her very first Ramadhan, she's been looking forward to this special moment for years, but this... more ›

Drew Mette
2022, 7 min.

The third short film from Drew Mette takes you to Isabelle's (Emily Saffer) bedroom, where mysterious things are happening. Is it all in her head? Or is there... more ›

Collin Bridge
United States, 2022, 4.00 min.

A socially awkward goofball who seeks acceptance through his one-of-a-kind puns, leading to him even trying to use them to find love... more ›