Asylum
Neil West
United Kingdom, 2021, 12 min.
In English with N/A subtitles.
Includes violence and adult language.
Martha spends her waking hours combing the beaches for her missing son. Like many other lifeguards, he disappeared during one of the many violent altercations between the border control and desperate refugees seeking asylum. Early one morning, Martha stumbles across the unconscious body of a woman washed up on the shore. An illegal refugee that has slipped through the net. Martha smuggles her home. Risking her own incarceration in the process. As a bond develops between the two women, Martha sees an opportunity to help. One that in the process has the potential to liberate them both from trauma.
Director's Statement
The refugee crisis is a humanitarian issue that is all too often politicised. An easy target for igniting xenophobia and prejudice. What I wanted to do was tell a human story about compassion. Where the elements that unite people are more important than anything that makes us different. When I wrote Asylum the refugee crisis was already a major concern. Since releasing the film the war in Ukraine has only enflamed and placed the spotlight on this issue even more. Raising a vital question about how we break down borders and unite within a displaced and fractured world.
Category: Thriller.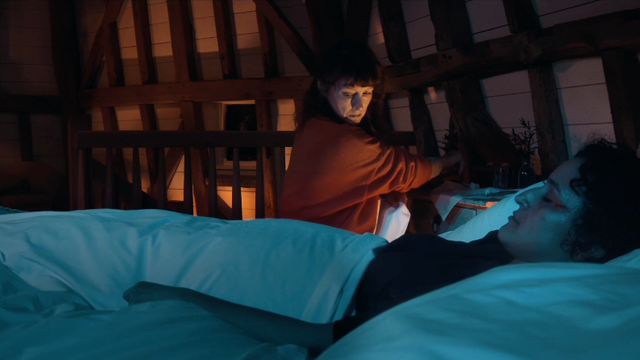 More in Thriller
Alan Williams
United States, 2022, 94 min.

Three strangers meet while camping on a mountain. One of them is a psychopath... more ›