Forbidden Womanhood
Maryam Zahirimehr
Iran, 2022, 96 min.
In Persian with English subtitles.
Includes adult language.
AIFF Award Winner:
Best Foreign Feature
Mahi a 12-yr girl feels strange emotional and physical changes as she enters puberty and gets involved in an innocent love triangle. Her mom's deliberate the wrong answer to her question: ``how a woman gets pregnant?" Devastates her childhood forever. Mahi continues suffering from strange pains. Her parents continue to ignore her physical and emotional changes. Based on her mom's wrong explanation she believes that she is pregnant and naively confides in her girlfriend. Her friend, Sara spreads the secret in the village and the outraged villagers start assaulting Mahi for the dishonor she brought to the village and her family. They accuse her of having sexual relationships with two boys. An autistic boy who is utterly abused by the villagers and another lover who came from the city and seems to have assaulted Mahi sexually. Mahi finds herself under the threat of violence, punishment, isolation, ignorance, and abuse. The only compassion she receives comes from the innocent autistic boy.
Director's Statement
As a 12-year old, I was confused. Then I asked my mother how a woman gets pregnant. She told me: "If a boy touches you, you get pregnant,"! and I was terrified. At that moment, my life was shattered in an instant. I thought I must be pregnant. From fear, I was dying. Then she demanded that I must not ask so many questions, especially about my body. Imagine my confusion. As a12-year old-girl I could not ask questions about my body, but I was eligible to be married! I was haunted by what my mother had told me, and I was convinced that I must be pregnant. I kept checking my belly every day. Was it getting bigger? Did it show? These and many others of my childhood experiences influenced my thinking, my life, and my parenting. As I grew, my experiences fueled my fury. Knowing that young women in isolated parts of the world are condemned to suffer in this way is unconscionable. My intention for this film is to inspire change that will improve the lives of women and, by extension, the men in their lives. Forbidden Womanhood brings attention to the pain that has been inflicted by societally imposed ignorance, male domination, and the ignorance that suffocates humanity. This story is a tribute to young women who ask questions, wonder why, and hope for a better world for themselves, their families, and their children.
Category: Feature.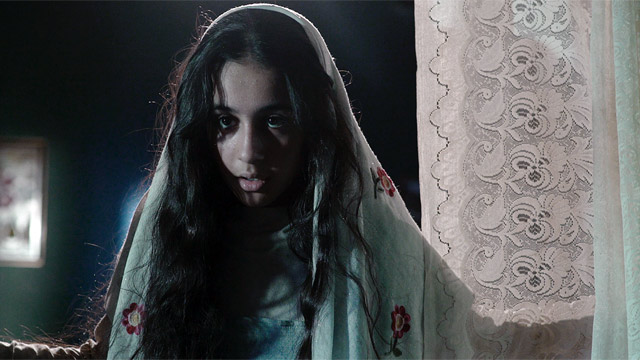 More in Feature
Hugo Santa Cruz
2021, 67 min.

Helena is a young German actress who struggles to get noticed in the London acting scene. Her luck takes a turn when she receives a casting call for a... more ›

Coerte Voorhees
United States, 2022, 111 min.

Canyon Del Muerto is the tragic true story of Ann Axtell Morris, one of America's first female archaeologists, who worked with the Navajo in Canyon De... more ›