Mariposas del Campo
Bill Yahraus
Robin Rosenthal
United States, 2021, 86 min.
In English, Spanish, Mixtec, Zapotec with English subtitles.
This film is family friendly.
AIFF Award Winner:
Special Jury Award for Bridging Cultures
Mariposas del Campo shares the stories of indigenous Mixtec, Zapotec, and Purépecha teenagers from Mexico striving to change their families' destinies in the strawberry fields of Oxnard, California. Through a stormy year of sanctioned racism and anti-immigrant policies, the documentary captures their journeys—with help from the characters' own intimate videos—as they navigate cultural identity, parental expectations, economic challenges, and the justice needs of their migrant farmworker community. For young people whose lives have always been steeped in uncertainty, it takes a leap of faith to chase a dream.
Director's Statement
In making Mariposas del Campo, insuring the film's protagonists had agency in how they and their community were seen was a big priority for us. We circulated three camera kits among them, and provided video training. As the teens recorded their own material, we'd meet often to talk about their footage, and about the direction the film was taking. With some assists from siblings and boyfriends, they generated a significant amount of personal material that became integral to the film. The documentary you see contains a mix of our footage and theirs.
Category: Feature Doc.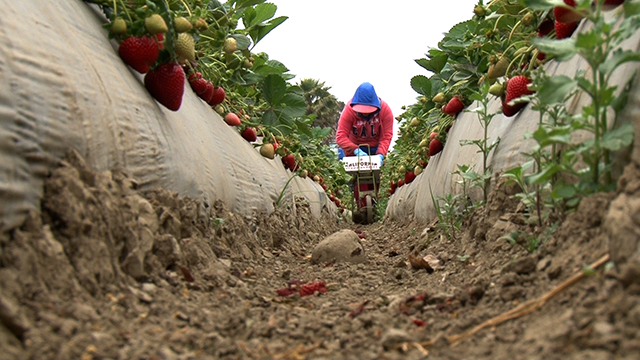 More in Feature Doc
Anuradha Rana
United States, 2021, 70 min.

Musher peels back the veil behind the bond that four women have between their dogs and the world of sled-dog racing. As each woman prepares for the... more ›

Seth Kramer, Daniel A. Miller, Jeremy Newberger
United States, 2021, 63 min.

Four little misfits from suburban Mass cope with the highs and lows of punk rock stardom. Chris Parnell narrates... more ›