Donate to Help Us Finish Tucson Hot Damn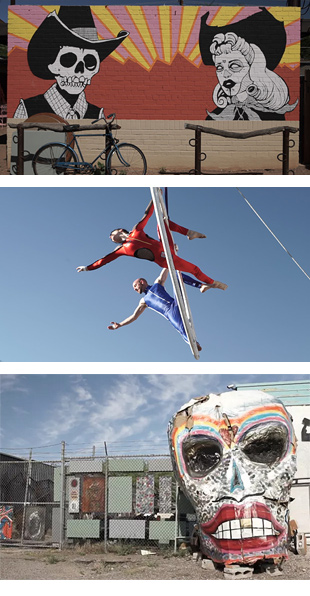 Last year was the Arizona International Film Festival's 25th Anniversary. Instead of creating a book, we wanted to make something that gives back to the Tucson community.
Tucson Hot Damn is a short film that showcases the diversity of Tucson's Arts Scene. You will meet the artists, musicians, dancers, acrobats, poets, iconoclasts, outlaws, and a whole host of beautiful freaks on the margins. This film represents the heart and soul of Tucson.
Tucson Hot Damn is scheduled to be screened as part of The Tucson Happening on April 30th, the closing night of this year's festival. But we still need $5,000 to finish it!
How you can help
Every little bit counts. Please help us finish the film by donating even $5 on our Indiegogo page. With everyone pitching in, we can High Five our way to the end!
Thank you for helping bring Tucson Hot Damn to the big screen!