Poise
Luís Soares
Portugal, 2020, 9 min.
In No dialogues with No dialogues subtitles.
Includes violence.
A sad and restrained man lying on the bed in his empty room. Hesitates, ponders hypotheses in a cycle without deciding, stuck. In exhaustion all anguish equals. Another man is sitting at the window: he looks at him and out to the street. Characters in dysfunctional situations. The key positions and the suspended sequences are shown. The man almost decides - and they almost return, inside and out, to them and to the city, time and movement. Infinite dawn.
Director's Statement
In this film, I am interested in exploring the moment of indecision, with its own tensions. It is a dramatically delimited moment in which there is no proper action in its general sense. Action and time seem to be suspended. The challenge is to give body (image, movement, sound, duration, texture, etc.) to this state that is as singular as common, with its micro-actions, mental or emotional, its intermittences of wills and fears, its cycles that impede resolution and its phantasmagorias. In the limit, the duration of this film would be indefinite - that is, at least, the sensation that must last in its end.
Category: Animation.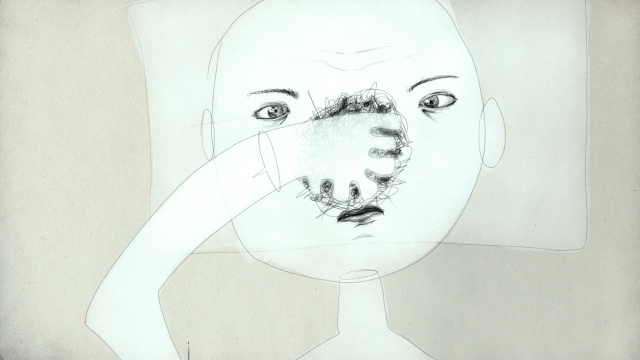 More in Animation
Nicolas P. Villarreal
Argentina, 2021, 7 min.

Endless distractions threaten to destroy creativity... more ›

Jenna Marks
Canada, 2021, 5 min.

In a potpourri of sparkles, musical numbers and documentary interview, Bistro Girls uses animation to explore the inescapable passion that drives artists, no... more ›

Lalo Alcaraz
United States, 2021, 3 min.

Super Vaccine Vato (SVV) is the new Lalo Alcaraz/Pocho Villa Productions public health super hero. He takes on vaccine awareness in the Latino... more ›