Shattered
Changhee Han
South Korea, 2021, 12 min.
In Korean.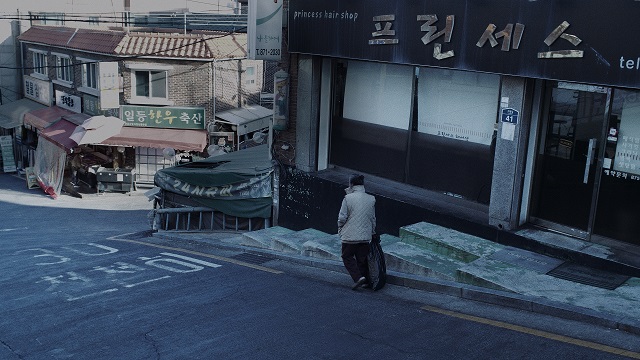 A strange old woman collected abandoned bottles during the whole winter. But she decided to sell them all.
Director's Statement
I saw an old woman who was limping her leg, making weird noise with a piece of glass embedded under her shoe. It looked strange but then I felt she must have her story. And I thought there will be a link between the broken piece of glass and her life.
Category: Short.
More in Short
Nick Dugan
United States, 2022, 21 min.

Hank, an alcoholic shackled to the ostensibly unbreakable chains of his own guilt and shame, stumbles into the isolated expanse of a neglected desert community... more ›

Jose Luis Ordonez
Spain, 2021, 9 min.

This is the story of how a Story might be so powerful it could defeat the Devil. So, are you ready?... more ›

Vanda Fleury
Canada, 2021, 5 min.

A Métis mother's expression of birth sovereignty that contributes to dismantling Canada's colonial narratives that devalue kinship... more ›