Bella
Bridget Murnane
United States, 2022, 98 min.
In English.

Bella is about the life, influence and impact of California-based artist and activist Bella Lewitzky. Described as "...one of the greatest American dancers of our age," (Walter Terry). Bella Lewitzky was a talented, strong, out-spoken individual, who dedicated her creative life to protect the rights of every American. Designated one of America's irreplaceable dance treasures by the Dance Heritage Coalition and awarded the national medal of arts, Lewitzky's life demonstrates how a "uniquely Californian" artist with vision and tenacity can change the lives of her fellow citizens.
Director's Statement
For more than six decades, Lewitzky, a maverick in the world of modern dance, distinguished herself as a preeminent performer, choreographer, artistic director, educator, public speaker, and civic activist. With an unshakable preference for living in the West, she defied norms that posited New York City as the center of American dance, maintaining the Lewitzky Dance Company in Los Angeles for over thirty years.
She is known for two highly publicized encounters with the federal government, risking professional ostracism to stand upon principle. In 1951, Lewitzky was anonymously accused of being a member of the Communist Party and was subpoenaed to appear before the House Un-American Activities Committee (HUAC). An "uncooperative" witness, refusing on constitutional grounds to answer invasive questions, Lewitzky responded afterward to reporters with an often quoted sound bite, "I am a dancer, not a singer." On June 14, 1990, Lewitzky held a press conference at the Hollywood Roosevelt Hotel, the scene of the 1951 HUAC hearings.
In signing the contract for a grant from the National Endowment for the Arts, she had refused on constitutional grounds to agree to the newly legislated policy requiring grantees to pledge not to create obscenity. With her were Los Angeles mayor Tom Bradley and former blacklisted peers from the film industry. Referring to the McCarthy era, she asked, "How many times must history repeat itself? We must act. Having been witness, I must act."
Supported by the People for the American Way, Lewitzky filed suit, and on January 9, 1991, Los Angeles U.S. District Judge John G. Davies ruled in her favor, eliminating the pledge. As the founding dean of the School of Dance at the California Institute for the Arts (1969–1972), she introduced a multicultural curriculum unlike any in the United States at the time. At the company's final performance in May 1997, Lewitzky cautioned her audience, "the arts are under threat more than ever before… What legacy I have left here will die unless you become responsible for keeping it alive." Making this film is my effort to keep Bella Lewitzky's legacy alive.
Category: Documentary, Feature.
Themes: Arts, Dance.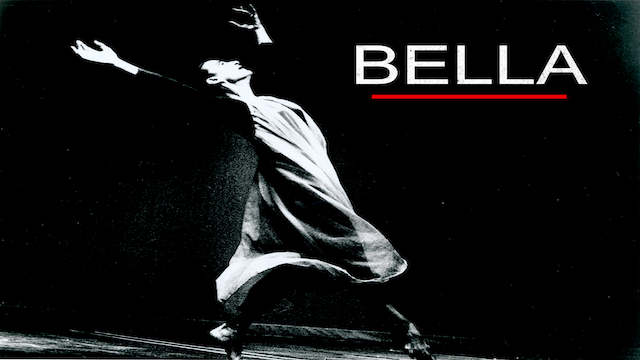 More in Documentary
Jasmín Mara López
United States, 2022, 88 min.

When director Jasmin Mara López sees a photo of her niece with her grandfather, she is flooded by painful memories of her own childhood sexual abuse at... more ›

Victoria Bruce
United States, 2022, 91 min.

Las Abogadas follows a group of immigration attorneys over a multi-year odyssey as the U.S. government under President Trump upends every law meant to... more ›

Mauricio Brunetti
Colombia, 2022, 72 min.

This is the story of Johana, a Colombian girl, who must flee from her homeland due to the violence. She is forced to change her life, her habits, and leave... more ›