Tesoro
Roxanna Denise Stevens Ibarra
United States, 2020, 8 min.
In English, Spanglish.
This film is family friendly.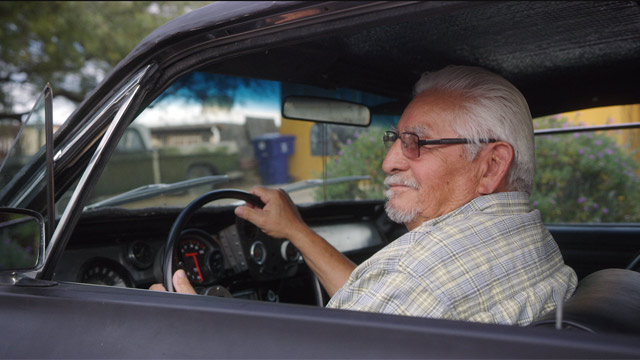 Riding through South Tucson and through time, an elderly man is faced with having to sell his car, his Tesoro, to make ends meet.
Director's Statement
If lost, Roxanna Denise can be found playing violin at an inconvenient hour or daydreaming with her goats. Coming from a large Mexican American immigrant family and having earned her Bachelor of Fine Arts degree in Film and Television as well as a Bachelor of Music in Music Education, she hopes to tell stories that incorporate both music and film in telling stories that reflect her identity. Presently, she is working as the first diversity fellow for George Lucas Education Foundation's Edutopia and as the first mentee for FivetoSixty's filmmaker program while her debut short film, Tesoro, continues in the festival as it's garnered 13 film festival selections.
Category: Short, Arizona Film.
More in Short
Jose Luis Ordonez
Spain, 2021, 9 min.

This is the story of how a Story might be so powerful it could defeat the Devil. So, are you ready?... more ›

Mohsen Salehifard
Iran, 2022, 9 min.

The sculptor struggles a lot every day to create a new sculpture and the sculpture that loses its freedom when it takes shape... more ›

Hsin-Rou Shiau
2022, 5 min.

This is an animation based on Taiwan's aboriginal Paiwan culture. The story begins with a patient lying in bed, feeling helpless, and struggling with the... more ›