Stormy
Han Jeong-gil
South Korea, 2020, 27 min.
In Korean with English subtitles.
Includes adult language.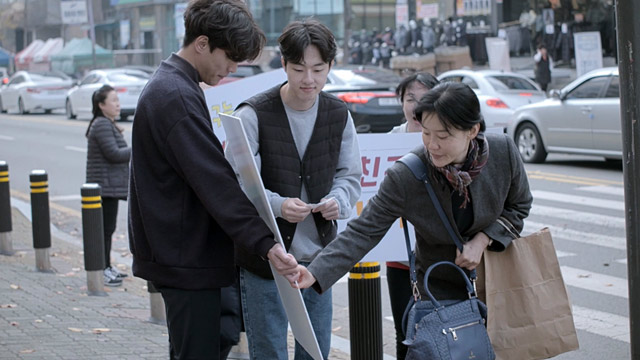 Counselor Eeju gets an emergency call from her daughter's school. As Eeju is leaving her office, a distressed girl who resembles her comes in.
Director's Statement
The story is about the tumultuous relationship between the victim and the perpetrator. It shows the repression of violence. Also, the story deals with the constraints of unerasable memories.
Category: Drama.
More in Drama
Kelly Campbell
Ireland, 2021, 20 min.

Two improbable friends dodge school and wander freely through Dublin until an encounter with a stranger leaves one of them utterly changed... more ›

Ted Schneider
United States, 2022, 12 min.

It's 2001. Mabel reunites with Danny to terminate her pregnancy. She's entangled in a lot, but still dreams of getting to Iqaluit... more ›