Healing Dakota
James LaMonte
K9 Dakota
United States, 2023, 82 min.
In English with English subtitles.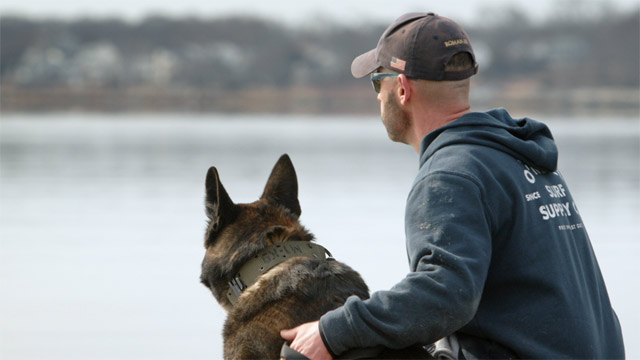 A K-9 Hero develops PTSD while severing. Scheduled to be put down and a chance encounter with a K-9 trainer starts a journey of love and healing.
Introduction by Steve Farley, Chief Executive Officer, Humane Society of Southern Arizona
Director's Statement
Making this film was an honor, there really are no words to describe the gratitude for the opportunity to make this film. Never give up, for a single moment can change everything.
$10 admission - Mercado Annex, 267 South Avenida del Convento. Tickets available at filmfestivalarizona.com
Category: Documentary, Feature.
Themes: Animals.
More in Documentary
Isaac Dudley
United States, 2022, 11.5 min.

An optimistic conservationist teams up with a jaded record holder to tell the story of the Verde River in Arizona, one of the state's last free flowing rivers... more ›

Victoria Bruce
United States, 2022, 91 min.

Las Abogadas follows a group of immigration attorneys over a multi-year odyssey as the U.S. government under President Trump upends every law meant to... more ›

Nicholas Woytuk
United States, 2023, 14 min.

David Michael Kennedy's photography is more than art — it's alchemy. Without the fickle, laborious process of printing with platinum and... more ›