Choice
Dick Fisher
United States, 2023, 6 min.
In English.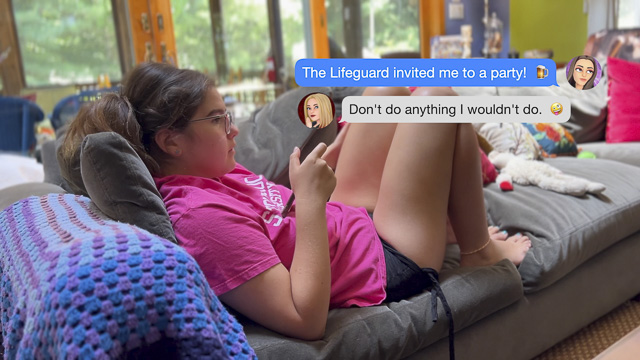 At the beach during her summer vacation before college Rebecca faces an impossible choice. This film was shot primarily on an iPhone 13 Pro Max and a DJI Air 2S drone, edited on Final Cut Pro, and completed in approximately six weeks. TRIGGER WARNING: Suicide
Director's Statement
When Roe v. Wade was overturned I wanted to somehow express my anger that women were losing the right control their own bodies. I wrote a simple story and decided to tell it with the resources I had on hand; my daughter (an actress), my iPhone, drone, and Final Cut Pro. I hope my film can bring this important subject into the pubic consciousness.
Category: Short, Arizona Film.
More in Short
Ina Conradi
Singapore, 2023, 6 min.

A female astronaut is drawn to a mysterious force in a cave, leading her on a journey of self-discovery and connection with the universe. The film reinterprets... more ›

Jesca Prudencio
United States, 2023, 10 min.

An Older Man paints a birdhouse with care. "You're gonna like it here." A Latino family arrives at his AirBnb. It is filled with birdhouses... more ›

John Canfield
United States, 2023, 20 min.

A girl in high school receives a heart transplant, and she starts to take on the darkest qualities of her donor... more ›