Newsflash
Congrats to the Award Winners!
Congrats to the 28 winning films from 10 countries (Canada, China, France, Hungary, Ireland, Mexico, Palestine, South Korea, Sweden and USA) who were recognized for their excellence. Click here for the awards list.
Welcome to the 31st Arizona International Film Festival
Staying true to its mission of showcasing independent film, the Arizona International Film Festival has exhibited over 3,200 films representing 100 countries to over 172,000 patrons in southern Arizona. And now, the 31st edition will select more exciting and innovative films from around the world for Arizona audiences.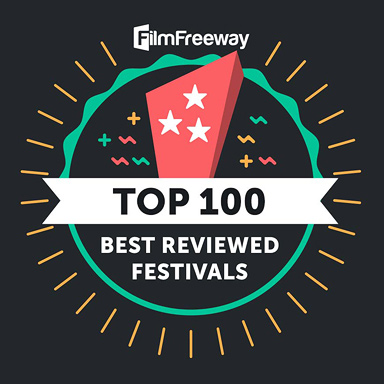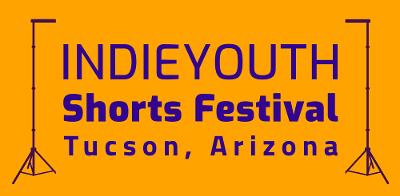 Now on Twitter
Last Call for Festival Films
The 31st Festival is coming to an end. Today is your last chance to see some of the great international films submitted to the Festival. Encore screenings of TO THE SUMMIT (12pm) and FOUR SOULS OF COYOTE (4pm) and the Arizona premiere of ISRAELISM (2pm) at The Screening Room. Closing Night film is UNICORN BOY (7:30pm) at the Mercado Annex.
Meet the filmmakers and actors of must-see films!
Come meet the talent behind the feature films Ariel and Good Guy with a Gun at The Screening Room on Saturday, April 29. Director Alison Murray and her actor will be at their screening at 6pm and Good Guy with a Gun's director John Mossman and his actor will be at their screening at 8pm. Q&A sessions will follow both films.
DREAMer feature debuts at The Screening Room
A bright young Latino DREAMer from Texas must battle the demons of a deportation to Mexico and starting a new life in a country he only knew as an infant. Come meet the director and lead actor of Accidental Expat at their premiere on Thursday, April 27, 8pm at The Screening Room.
Gangster for some, philanthropist for others!
Come find out who Edward Jones really was at the screening of KING OF KINGS: Chasing Edward Jones on Tuesday, April 25, 6pm at The Screening Room. Director Harriet Marin has come all the way from France to share her familiy secrets.
Encore Screening
A second chance to see Space, Hope and Charity, the deeply personal story of Charity Woodrum, a University of Arizona PhD candidate who overcame childhood poverty and later unfathomable tragedy while pursuing her dream of becoming an astrophysicist. Plays at The Screening Room on Monday, April 24 at 6pm.
"The Beehive" premieres tonight!
See what the buzz is all about and be the first to see "The Beehive" on the big screen. This captivating science-fiction drama by Alexander Lasheras, an award-winning Canadian filmmaker, screens on Saturday, April 22, 8pm at The Screening Room. Don't miss it!
Tucson proud of Proudstar
Tucson actor Jon Proudstar and his director Rob Grabow will be available for a Q& A session after the screening of The Year of the Dog on Saturday, April 22, 8pm at The Screening Room. It will also be a chance for Tucson audiences to congratulate Jon Proudstar on his performance in the runaway hit series, Reservation Dogs.
The Nature of Healing premieres at The Screening Room
This powerful documentary shares the spoken truth of seven courageous Elders, Grandmothers and a Grandfather, who as children attended the Mohawk Institute.Three of them will be in attendance at their screening (4/20/6pm) for a Q&A session. Not to be missed!
Partner with the 2024 Arizona International Film Festival, our 32nd edition
The Festival is an excellent way to advertise your company and support independent expression. We have sponsorships and advertising for every marketing budget. If you are interested in partnering with us, please email us at arizonafilmfest@yahoo.com or click here for sponsorship opportunities.
Support INDIE FILM with a donation
Your donation will help us bring Filmmakers to Tucson for our 2023 Festival and into Arizona classrooms with our Festival in the Schools (FITS) program. Visiting Festival Filmmakers help to enrich the lives of Arizonans by bridging cultures when they share their talent, expertise, and knowledge with audiences and students. Please go to https://www.azgives.org/AZFilmFest to donate.
Follow us on Facebook and Instagram and Twitter!
You will get the latest updates, tips, insider info, reviews, specials, discounts and connect with other fest-goers.