Amigos Tontos
Josh Kirk
United States, 2023, 4 min.
In English.

In 1872 New Mexico Territory, two cowboys entertain themselves with a nightly routine.
Director's Statement
Amigos Tontos is a comedic inversion of the Western genre. It is a farcical satire on mens' befuddling obsession with sex, while serving as a homage to friendship. Amigos Tontos stars two idiotic cowboys who are neither tough nor cunning, but instead, are innocently naive, as through their camaraderie, the two engage in a nightly routine of reciting sexual fantasies solely under the provocation of helping their lonely and sex addled minds.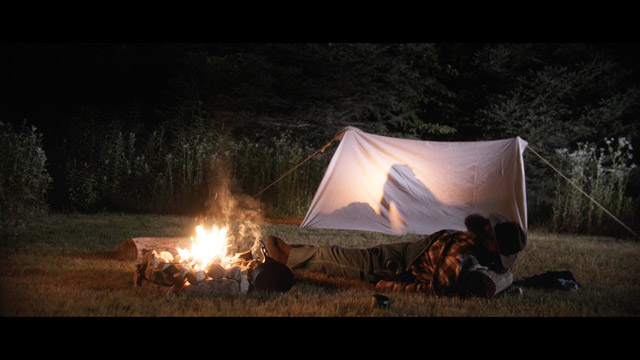 More in Comedy
Charlie Tyrell
Canada, 2023, 10 min.

Fresh off a breakup, a woman packs up her formerly shared apartment. As objects are packed, she's triggered by memories from her nine-year relationship and... more ›

Douglas Williams
United States, 2022, 10 min.

A newly created startup helps a grieving widow using "companion re-enactment" techniques... more ›

Daniela Di Salvo
Canada, 2022, 13 min.

There are many benefits to being Vegan, ranging from health effects to a civic duty not to harm animals. However, some people take it too far and consider... more ›