A Vegan Love Story
Daniela Di Salvo
Canada, 2022, 13 min.
In English.
Includes adult language.
There are many benefits to being Vegan, ranging from health effects to a civic duty not to harm animals. However, some people take it too far and consider people who do not ascribe to such a lifestyle are evil individuals and do not deserve love or respect. When their romantic partner eats meat, they consider it a sin worse than a long-term affair. How do they react to this? Are there mitigating circumstances that compelled the partner to commit this grave sin? Is the Vegan's view of the situation too slanted in their own favour. What did they do to cause this situation? All of these tough questions are explored in the span of 13 minutes.
Director's Statement
Directing A Vegan Love Story offered me the opportunity to explore genre, more specifically comedy. However, while reading the script, I noticed there were pockets of darkness in the story, which sparked a need to incorporate slight elements of horror. I see the two genres as working side by side in this film, to elevate the story. I tired to create a feeling of unease and uncertainty, amidst the humour. Ultimately, I hope audiences have fun with the film and embrace the absurdity of it all.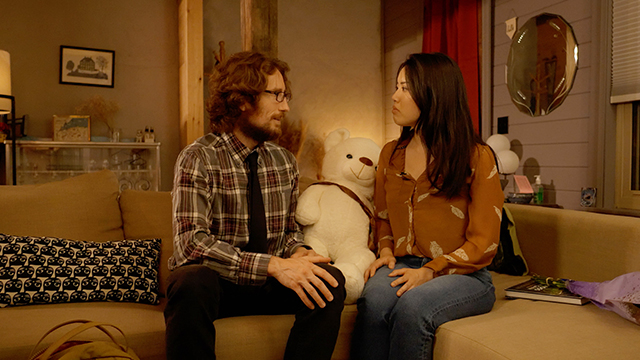 More in Comedy
Neil West
United Kingdom, 2022, 10 min.

A mockumentary looking back at the catastrophic production of film director Bobby Brasco's final project. The infamous - HEY PINKY... more ›

Douglas Williams
United States, 2022, 10 min.

A newly created startup helps a grieving widow using "companion re-enactment" techniques... more ›

Josh Kirk
United States, 2023, 4 min.

In 1872 New Mexico Territory, two cowboys entertain themselves with a nightly routine... more ›