Como una Mosca en Leche (Like a Fly in MIlk)
Nicholas LeBoeuf
United States, 2022, 4 min.
In Spanish with English subtitles.
This film is family friendly.
AIFF Award Winner:
Best of Indie Youth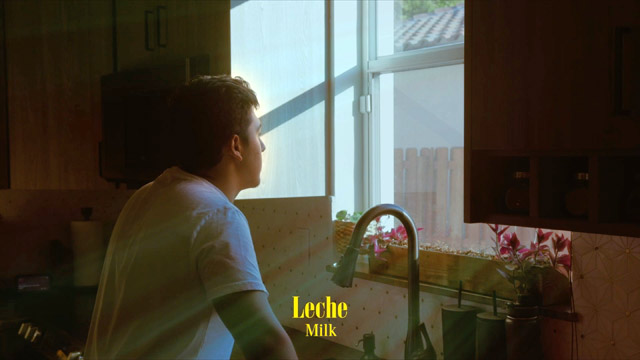 A person finds themselves trapped in conformity with a yearning to break out when they are all of a sudden confronted by a fly from the outside.
Director's Statement
Me and my team loved making this film and we hope our love for this film is shared with everyone else who watches it.
Category: Experimental, IndieYouth, Award Winner.
More in Experimental
Martin Gerigk
Germany, 2023, 5 min.

Night Ride from LA is based on a real car ride at night from downtown LA to the desert near Palm Springs a few years ago. The footage was taken from... more ›

André Silva
United States, 2022, 9 min.

Fragments of a collective post-human dream construct a world that straddles hyper-technological, ecological, and mythological dimensions... more ›

Ina Conradi
Singapore, 2023, 6 min.

A female astronaut is drawn to a mysterious force in a cave, leading her on a journey of self-discovery and connection with the universe. The film reinterprets... more ›