Accidental Expat
Alan Barr
Mexico, 2023, 96 min.
In English and Spanish with English subtitles.
Includes adult language.
A bright young Latino DREAMer from Texas must battle the demons of a deportation to Mexico and starting a new life in a country he only knew as an infant.
Director's Statement
Living in Mexico City in early 2020, I had begun to read about the fate of American DREAMers deported back to Mexico. Many came as babies and couldn't even speak Spanish, their mother tongue. In fact, over 800,000 DREAMers live in the USA with uncertain futures and more than 100,000 Mexicans are deported from the USA each year. I soon began to realize that while many films cover ICE raids and other issues of pending deportations in the USA; Once the individual was sent to Mexico their story ended. But why should it? In fact-that's where the real story begins.
Category: Drama, Feature.
Themes: Family, Immigration.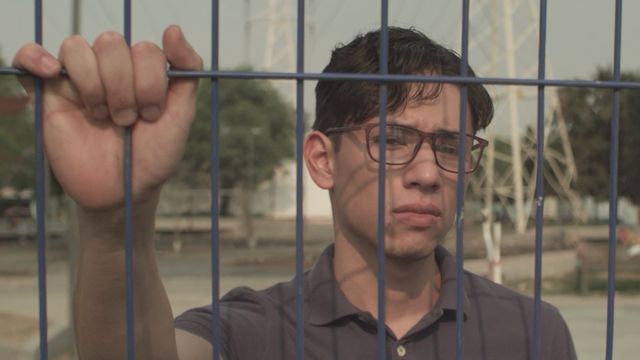 More in Drama
Anne-Sophie Bailly
France, 2022, 29 min.

Else, an herbalist and a midwife, and Nicole, her young apprentice, are disturbed during their daily practice. A stranger riding a horse demands that all the... more ›

Joongha Park
South Korea, 2023, 95 min.

An unknown actor nearing his 40s, Ho-joon runs a fishing YouTube channel. The day after his failed audition, he goes to a pay lake to shoot one of his YouTube... more ›