Newsflash
2020 Festival Postponed
With great regret, we are postponing the 2020 Festival due to the rapidly evolving COVID-19 pandemic. Our priority is first and foremost the safety and well-being of our filmmakers, staff, audience members and the community. The new dates for 29th Arizona International Festival are October 1 – 12, 2020. We believe in the power of independent film to bring people together and that independent voices should be heard to strengthen and enlighten our communities.
Welcome to the 2020 Arizona International Film Festival
Staying true to its mission of showcasing independent film, the Arizona International Film Festival has exhibited over 2,900 films representing 100 countries to over 162,000 patrons in southern Arizona. And now, the 29th edition will select more exciting and innovative films from around the world for Arizona audiences.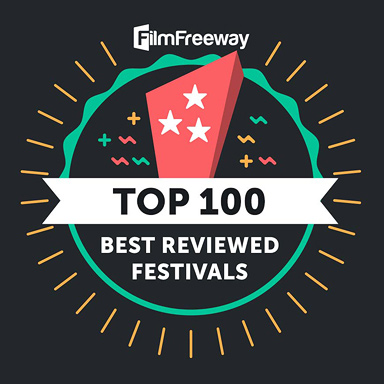 Now on Twitter
Announcing 2020 Films!!
The Selection Committee has released their selection of films including 28 features and 78 shorts from 21 countries for screening at the 2020 Arizona International Film Festival. The Selection Committee praised the quality and diversity of the record number of films submitted this year. Congratulations filmmakers!
Partner with the 2020 Arizona International Film Festival
The Festival is an excellent way to advertise your company and support independent expression. We have sponsorships and advertising for every marketing budget. If you are interested in partnering with us, please email us at arizonafilmfest@yahoo.com or click here for sponsorship opportunities.
Volunteers needed for the 2020 Film Festival
Are you interested in working behind-the-scenes for the 2020 Arizona International Film Festival in Tucson? Volunteers are needed for event planning, marketing, promotions, design, production, merchandise, office work, and much more. E-mail arizonafilmfest@yahoo.com and find out how you can be involved.
Read Insightful Filmmaker Interviews in our ZINE!
Check out our ZINE! Featuring twenty-four insightful interviews with festival filmmakers. Enjoy the newly added interviews with the directors of Internment (Albania), Tiempo De Lluvia (Mexico), Wheels (USA) and Mine 9 (USA). Thanks to our Asian Cinema consultant, Andy Marco, based in Shanghai, for conducting these interviews.

Tucson Welcomes Festival Filmmakers
Out-of-town visitors have a variety of choices when it comes to resting their heads after an exciting day at the Festival! Hotel Tucson, where cinematic legend John Wayne used to stay, the historical Hotel Congress, which housed and aided in the arrest of infamous bank robber John Dillinger, the Ramada Inn located on the modern streetcar line and Country Inn & Suites. Each hotel features discounted rates for anyone attending the Arizona International Film Festival. Watch here for more information and rates.
Follow us on Facebook and Instagram and Twitter!
You will get the latest updates, tips, insider info, reviews, specials, discounts and connect with other fest-goers.